"Creating lifelong memories through our world-renowned underwater lights."
Welcome to
IllumiSea Aquatic Lighting Co.
We are a veteran-owned and family-operated business that specializes in innovative underwater LED lights.  If you want to attract marine life, impress the neighbors, illuminate your waterfront business, or catch a lot more fish, then look no further. Our top quality LED lights are the brightest and most energy-efficient products available! Read about our mission and story or browse our lights below.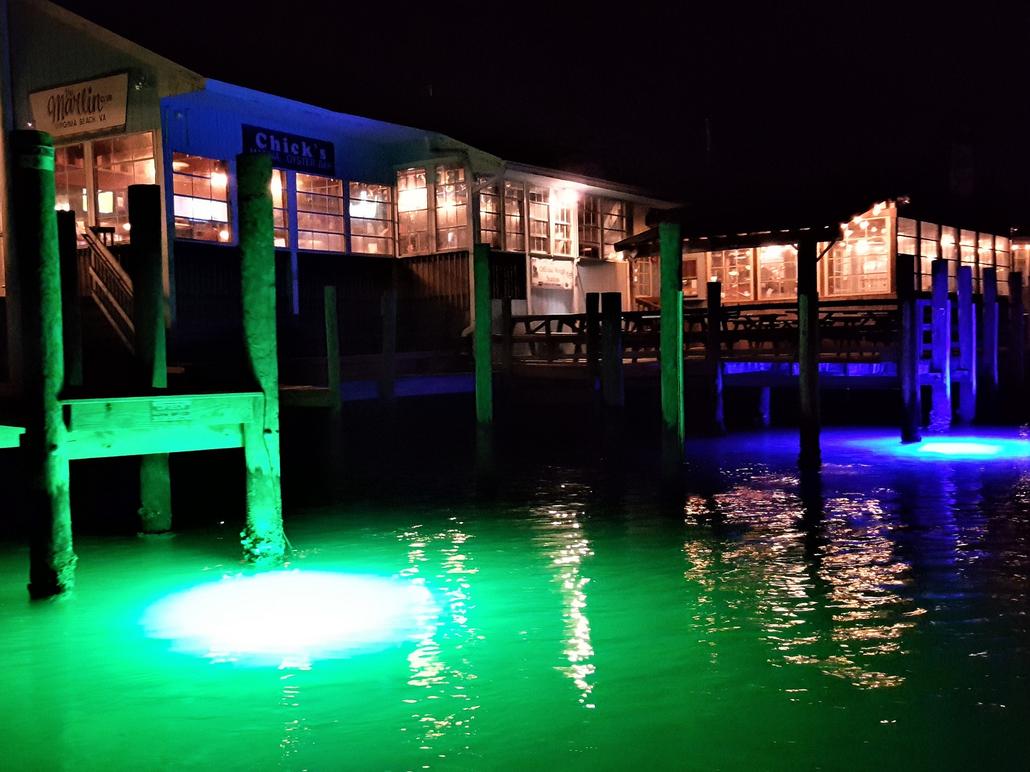 Neptune Pro
Underwater LED Dock Lights
25,000 Lumens Bright
   Bright enough for murky, fresh, and saltwater environments these patented lights don't require an electrician. Plugs into any outlet and converts to a safe and extremely efficient low-voltage in the water.
Variety of color options & cord lengths
-Starting at $769-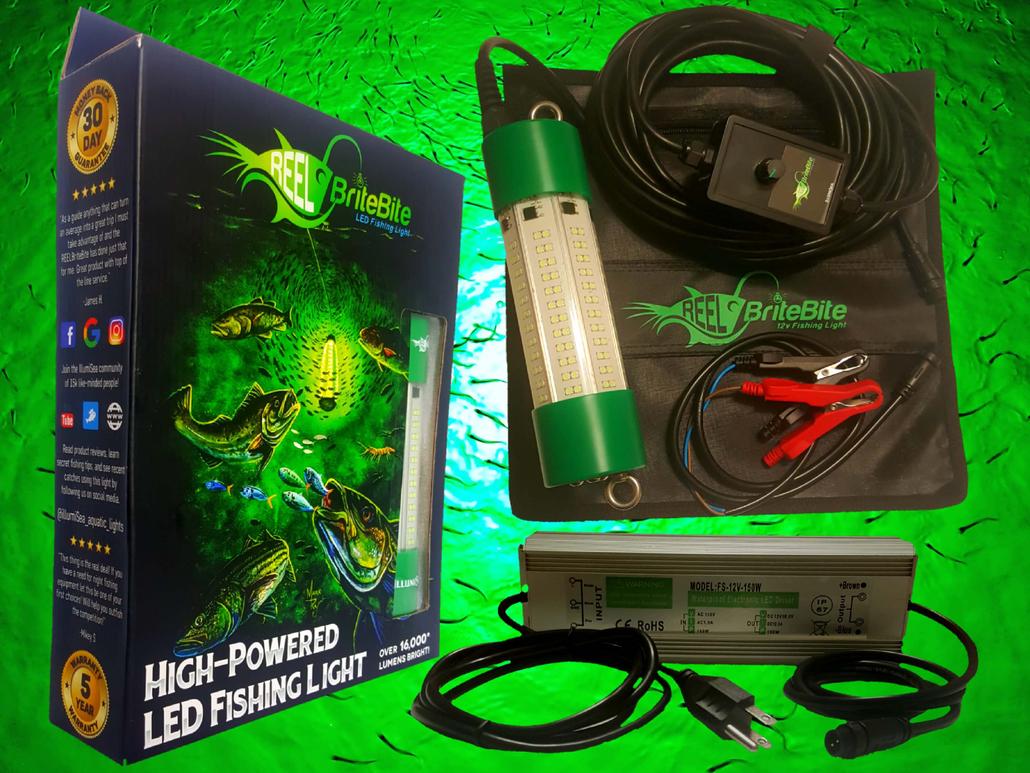 REEL BriteBite Fishing Light
Multi-Powered Submersible LED Lights
Now Over 20,000 Lumens Bright!
These extremely powerful submersible LED lights can be powered by any 12v/24v battery for use as a portable fishing light or plugged into any 110v-250v outlet with the converter and used as a dock light.  
Available in green with 30ft cord.
-Starting at $199-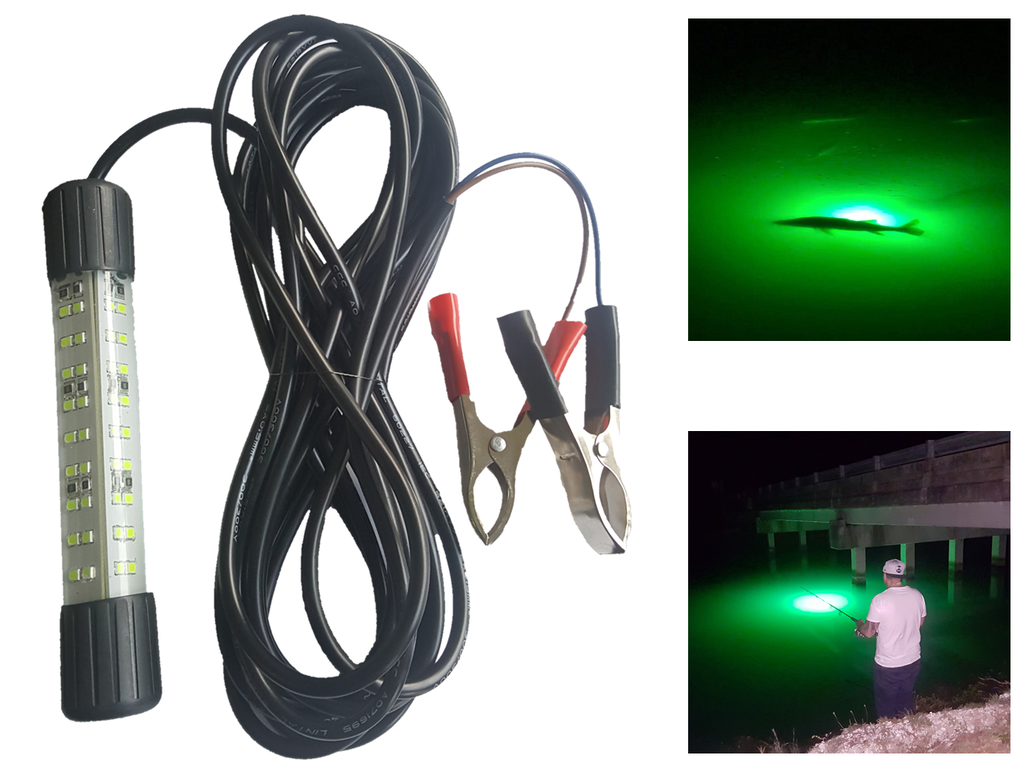 MINI BriteBite Fishing Light
A Fishing Light Everyone Should Have
3,450+ Lumens Bright
These compact but extremely powerful fishing lights pack a serious punch and can be powered by any 12v battery. Includes a 1 year warranty. 
Available in green with 20ft cord.
-$33 or less-
Live Facebook and Google Reviews